What is love?
Quite naturally, people search for love. In 2012, What is love? was the most searched-for phrase on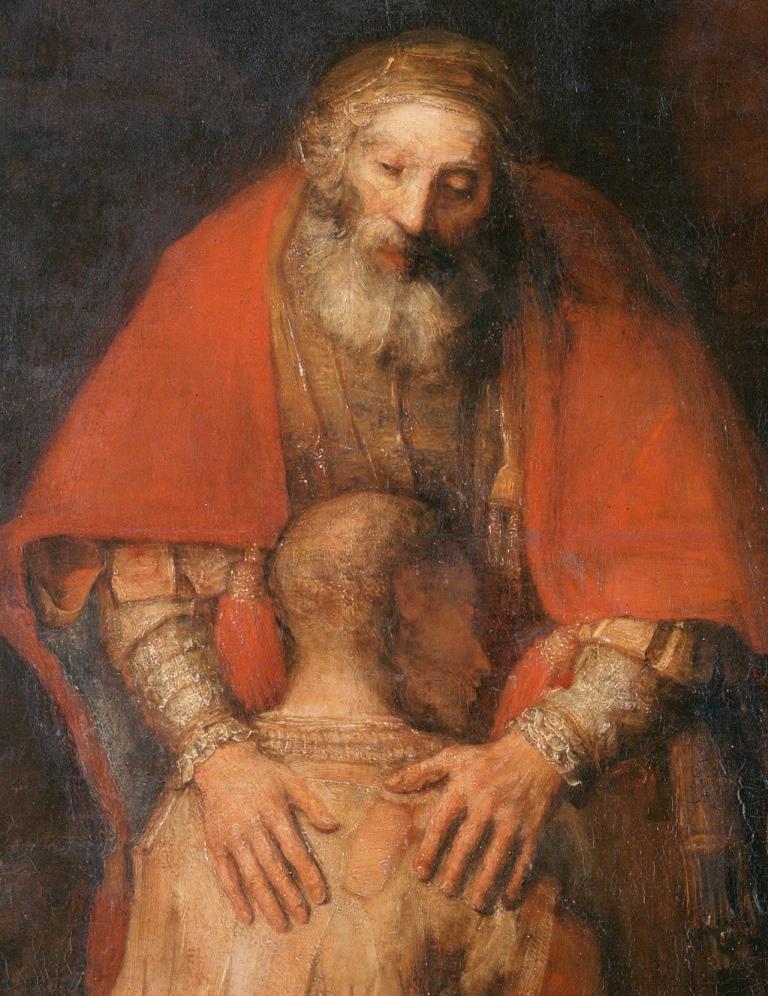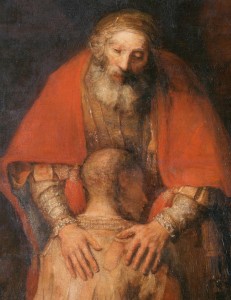 Google. People define love in different ways: an emotion, action, state of mind, or a combination of these. Though some define it as nothing more than our biochemistry at work, most say love is much more than that, yet they struggle to find an adequate definition. Only God can accurately define what love is. Thankfully he has done so through the apostle John, who wrote, "God is love" (1 John 4:8). It's important to note here that John is not saying "love is God"—we don't worship love and we don't define what love is then apply those definitions to God. In writing that God is love, John is indicating that God's nature and character—his very being—is loving. All God does is loving, and his will is loving. God's agape love—his holy love—is what true love is all about. In knowing that, false views of love are exposed and ruled out.
There is a strong note of truth in the song, Looking for Love in All the Wrong Places. People look for love in family, friends and in romantic relationships, but as important as these relationship are, true love (holy, agape love) is found only when a person knows its true source—our triune God. God, who is love, created us for loving relationships, including the male-female relationship that is unique to marriage. Sadly, the deeper nature of God's agape love often is forgotten when people, searching for romantic relationships, turn love into a search for merely satisfying their erotic desires. But when we ground our thinking on the sure foundation that love is the revelation of God, everything else we think about love, and the way we go about seeking after it, will align with reality and lead to our true fulfilment.
Who is God?
Much in our secular western society reflects the sad reality that, as a people, we have not retained God in our thinking. As a result, many struggle with the question, "Who is God?" As noted above, we know that God is love as a triune communion of holy, agape love—Father, Son and Spirit. Were he not triune, God would need creation or something other than himself in order to be love, because authentic love does not exist in isolation. The stunning truth is that God, who exists eternally in a tri-personal, loving relationship, has called us to share in both his love and life through his Son Jesus, by his Spirit. In that relationship, because we understand that God is love, we trust him to be loving—we trust his plan to bring us into relationship with himself and thus to fulfill his purpose for creating us. We also trust him to be faithful, and we trust the fact that even though we don't understand everything he does (or allows) we know that his purposes are always good, flowing from who he is and expressing his love for us.
God's revelation
We see that God is love most clearly, powerfully and directly in the incarnation, life and self-giving of the whole God through the Son of God on the cross. Jesus is God's love in flesh and blood, in time and space, in Person. To know God that way is far more than "head knowledge"—it's about a relationship with God, through Jesus, by the Spirit. In and through that relationship we experience God's love "up close and personal"—much like we do in a truly loving friendship with another human. As C.S. Lewis wrote in Mere Christianity," God cannot give us a happiness and peace apart from himself, because it is not there. There is no such thing." Because he loves us, God has given us himself.
Scripture tells us that the revelation of who God is involves the work of the Father, Son and Spirit. The apostle Paul tells us that as God's adopted children we are heirs with Jesus. He tells us that the Holy Spirit both leads us into this understanding and into a loving relationship with our Father in heaven. As a fruit of that relationship, we are enabled to have loving relationships with other people, loving our enemies as Jesus did, and seeking reconciliation and right relationship whenever we encounter alienation. The apostle Peter tells us God loves us so completely and profoundly that he includes us in his life:
[God's] divine power has granted to us all things that pertain to life and godliness, through the knowledge of him who called us to his own glory and excellence, by which he has granted to us his precious and very great promises, so that through them you may become partakers of the divine nature, having escaped from the corruption that is in the world because of sinful desire (2 Peter 1:3-4 ESV).
Let us think carefully about these things so that all we think and do (including our evangelism) is grounded fully in the revelation of who God is: love.
Sharing the revelation of God with others,
Joseph Tkach